Crack JEE Main & Advanced 2021 Math
Get MathonGo Infinity subscription to access Live Classes, Study Notes, DPPs, Tests designed by Anup Gupta sir
Live Classes & Recordings
Attend live classes, ask your doubts and in case you miss any class get the recording
DPPs, Study Notes
Get study notes and formula sheets for chapters along with daily practice problems
Tests & Discussions
Attempt regular tests and join test discussion sessions to know how to improve your performance
Course Structure

Click here to download schedule

This is one of the most structured course you will get online for JEE Main & Advanced 2021. Our every week will look like this:
Mon - Fri
Live Classes with DPPs
Sat
Revision & Homework Assignment
New Week
We will start with test discussion
99 Percentilers
Listen to these MOGians what they've to say about MathonGo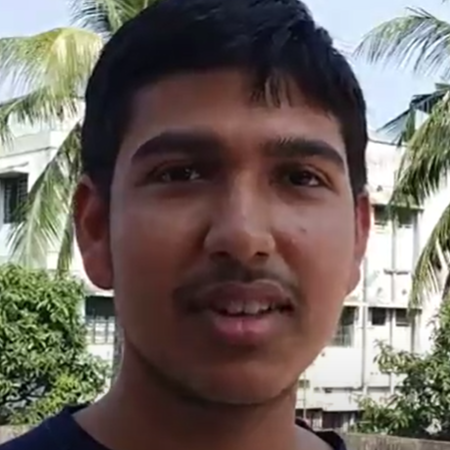 Sayan Tapadar from West Bengal scored 99.78 percentile in Math in JEE Main 2020 (January)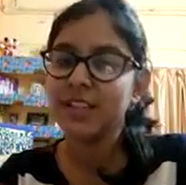 Amrita Kumari from Jharkhand scored 99.21 percentile in Math in JEE Main 2020 (January)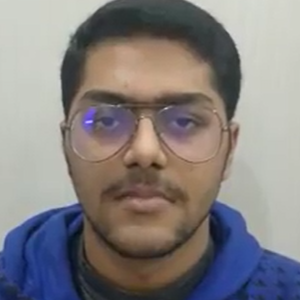 Aditya Somani from Rajasthan scored 99.05 percentile in Math in JEE Main 2020 (January)
FAQs
Here are some frequently asked questions by students. If you can't find an answer for your query here, feel free to contact us.
What is MathonGo Infinity subscription?

MathonGo Infinity subscription gives you access to all live classes, daily practice problems, study notes, quizzes and tests conducted every month you've subscribed for.

What subjects are covered?

At MathonGo we teach only Math. Hence this course will cover IIT JEE Math only.

What is the benefit of MathonGo Infinity subscription?

Firstly, you get the best structured course for JEE Main & Advanced Math. Secondly, you don't need to pay for a complete year. You need to pay only on per month basis and can easily discontinue if you can't follow the program without losing thousands of money.

How much do I have to pay? (Read Carefully)

Monthly fee for the subscription is ₹1,800 only. This fee is to be paid on the 1st of every month. No annual or quarterly subscription. Pay for a single month at a time.

The course works as a monthly subscription. You need to pay for the monthly subscription on the 1st of every month. In case you join the subscription in between the month, assume, 13th June, you will still be required to pay the next month subscription on 1st July only.

Click here to make payment. In case you want to pay using Paytm or any other wallet, please contact us here.

Refund: There is no refund policy in any case. Please do not ask for refund and save your as well as our time.

What is the validity of the subscription?

The month content, for which you have paid, will be accessible to you till JEE Advanced 2021.

Consider the following cases:
1. You subscribed for June month on or before 1st June: You will get all live classes of June, recordings and study materials till the validity of the course.

2. You subscribed for June month on 15th of June: You will get all remaining live classes of June, previous class recordings and study materials till the validity of the course.

3. You subscribed for July month: You will get July month's content but the content of June month won't be accesible to you if you have subscribed for June month.

Is there any scholarship?

Yes. We believe that students who are performing well must be kept motivated by necessary rewards. How does MathonGo do that?

There are 4 weekly tests in a month in the course. If a student gets a combined average of 75% and above in all the 4 tests, he/she will get ₹300 scholarship in the next month's subscription.

Daily live class along with Daily Practice Problems (DPP) sheet from Monday to Friday. Week assignment sheet on Saturday and test on Sunday.

What will be the duration and timing of the live class?

Each class will be 1 hour long, conducted in the evening between 07:00 PM and 10:00 PM (IST). Any change in timing of class is pre-informed to registered students.

What if I miss a live class? Will I get the recording?

Recording of each live class is available to the student the next day of the class. The student can watch the lectures as per her need and preference.

Where will I get the live class? Will this be on YouTube?

Live classes, DPPs and tests will all be provided on MathonGo's app and website. It won't be happening on YouTube.

How many problems will DPP and assignments have?

DPPS will have approx. 10 questions and assignments will have approx. 30 questions. So for a chapter, almost 150 questions will be provided for practice.

Will there be any doubt discussion session?

Every Monday is assigned for doubts discussion from the DPP, assignment and test covered in the previous week. Do note that we won't doubts from any outside materials or books.

What is the schedule for the classes?

Click here to download the schedule of this month.

Who can join this course: Droppers or Class 12th students?

This course is meant for both Droppers & Class 12th students. So any one can join.

Will it cover both JEE Main and JEE Advanced topics?

Yes. the course will cover both JEE Main & Advanced level Math.

I want to prepare for JEE Main only. Will this course help me?

Yes. This course will help you complete your JEE Main syllabus for a good percentile.
Ready to crack JEE 2021 with MathonGo Infinity?